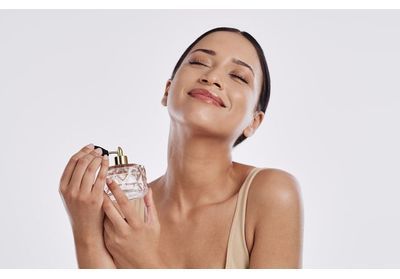 "I can't find my perfume anymore!" A beauty journalist often hears this cry from the heart, either because the precious bottle is no longer sold, or because it has been reworked (to adapt to ever-changing regulations) to the point of becoming almost unrecognizable. Each year, the market must, in fact, make room for the hundreds of new products that hit the shelves (958 in 2021, according to The Fragrance Foundation). "About 95% of the juices created twenty years ago no longer exist," says Patricia de Nicolaï, honorary president of the Osmothèque, the international perfume conservatory. A figure that does not surprise specialists. "In the so-called "general public" niche, if a new perfume does not meet the objectives quickly enough, the brand deletes it and moves on to something else, sometimes launching a derivative, called flanker", notes Jeanne Doré, founder from the Nez collective, whose series dedicated to fragrances that have disappeared on auparfum.com has become, over time, a space for exchanges for olfactory orphans, who share there their memories and their emotions linked to a bottle that is no longer found. We touch a sensitive chord here, which explains the growing number of sites that offer to unearth precious perfumes that have become collectors' items, to find original editions (with old formulas) or to recreate a composition from a sample.
Read also >> Beauty coaching: eau de parfum, eau de toilette… Which one to choose?
Why do we stop producing a perfume?
"Many factors come into play for a perfume to 'work': the ad, the muse, the bottle and, of course, the composition, which is tested with consumers during development to ensure that it works. attracts the greatest number. The recipe is not infallible and, when the product is not "effective", it is replaced by another. However, if classics like Chanel No. 5 or Shalimar by Guerlain still exist, it's not because they are blindly liked during marketing tests but because they are supported by their brands," points out Jeanne Doré. A market based on turnover, which seems far from the values ​​of luxury and sustainability… "It's a paradox. Brands are striving to make cleaner perfumes and to fit into a more eco-responsible approach, whereas the most ecological attitude would be to do less," she adds. "You should know that behind every new project, there is the hope for a brand to create a name that is part of the top 10 and that will become a classic. Perfume is one of the rare industries where icons still live", notes, for her part, Sophie Labbé, who, like other noses, is sometimes contacted by consumers frustrated at not being able to find their favorite bottle. "I try to respond to messages and talk about the perfume with them, detailing its composition… It's a way of giving back to them a little," she explains. Touched by the story of one of his followers, the nose Antoine Maisondieu found the formula for a juice that had disappeared years ago and sent him a vial. But the faithful also complain about the altered formulas. Indeed, the legislation concerning the raw materials authorized or not is constantly changing, forcing composition houses to adapt. "Some formulas have remained unchanged since their creation, like Pour un Homme by Caron, which has a simple structure around lavender, vanilla and rose. It is the spicy notes that suffer the most, such as eugenol, which smells of cloves, reserved for limited use, underlines Jeanne Doré. Reformulation requires time and means, it resembles the work of a restorer…" "I prefer the complete disappearance to the transformation of a perfume that no longer resembles itself. It's like leaving a house and finding it unrecognizable. I think it is better to keep the dream and the fantasy of what is no longer, comments, philosopher, nose Daniela Andrier. My dad wore Gucci's Envy For Men, which I designed. He disappeared, along with his perfume. I never felt it again, it's too emotional. "A few brands, however, are keen to keep all their references out of respect for their customers, such as Diptyque, where you can find practically all the perfumes (around 40) launched since L'Eau, in 1968. Same spirit " patrimonial" at Hermès, which has maintained its rich olfactory portfolio since Eau d'Hermès, which was created in 1951 – the only exception: Doblis, created in 1955, but which can nevertheless be ordered.
Olfactory reunion
Faced with the frustration, a parallel market has been organized. The American Fragrance Vault specializes in rare, vintage juices whose production has been discontinued. The Canadian brand Enchante has developed a "rare and hard to find" category with the main missing references from major brands, at affordable prices. Not to mention the offers available on eBay and Etsy, the authenticity of which is to be verified, and where prices can skyrocket – up to 1,700 euros for a bottle of Numéro Noir by Shiseido. Sites such as checkfresh.com and checkcosmetic.net use "cosmetic calculators", which, thanks to the batch number, provide information on the precise date of manufacture of a bottle. Ideal for those looking for a formula, as a perfume can retain its olfactory qualities after many years if the cap is sealed – once opened, contact with oxygen triggers oxidation. Another alternative: sites that offer to recreate perfumes that have disappeared from a sample sent by the customer, such as the French Le Studio des Parfums (250 euros for a 50 ml bottle). Beware, however, of those who promise a copy of famous perfumes, as the formulas belong to the composition houses and are top secret. Finally, if we are Catherine Deneuve, we can ask Francis Kurkdjian, who has his own perfume house and who was recently appointed nose of Dior, to reconstitute La Flambée de la maison Jansen. You can also have the chance to experience an olfactory reunion: Dior has just announced the reissue of Cologne Blanche, Eau Noire and Bois d'Argent (the latter only being available in small format for a few years). After an online survey, Jean Paul Gaultier's Gaultier2 (launched in 2005 and hard to find) is making a comeback this month. At Givenchy, the Les Mythiques collection, with six repackaged historic fragrances, has just been renewed (Givenchy III, Ysatis, Hot Couture Eau de Parfum and Hot Couture Eau de Toilette, Monsieur and Xeryus Rouge). At Tom Ford, we brought out bottles from the Private Blend collection in 2019. The classics can also find a second life (after a successful slight olfactory facelift): this is the case of Narcisse Noir de Caron. Ditto for Mustache de Rochas, worn by Albert Camus, whose reissue, in 2018, delighted his daughter, Catherine: "I found its smell. When I'm a little nervous, I pschitte it and it calms me down. A few revivals, however, stray from the original formula, such as Givenchy's L'Interdit – "I forbid you! » would have launched Audrey Hepburn to the couturier, who had created this perfume for her, when, in 1957, the latter wanted to market it – a heady powder transformed into a bouquet of white flowers in 2018. Same fate for Miss Dior, a chic green floral chypre from 1947, reformulated several times since 2005 (when it was called Miss Dior Chérie), until becoming a bouquet of rose, iris, peony and lily of the valley – it is still possible to buy the primitive version, which bears the name of Miss Dior Original. For collectors, Caron is reissuing Nuit de Noël this winter, a limited edition box (100 copies) with 1922 bottles and a formula identical to the original.
Conservatory of emotions
A perfume whose production is stopped is a work that disappears. Founded more than thirty years ago by Jean Kerléo, the Osmothèque, in Versailles, is the guarantor of the world's olfactory heritage. The collection has 5,000 references, of which 1,000 have disappeared, piously preserved in a specially equipped cellar. There are original editions of L'Air du Temps by Nina Ricci, Chypre by Coty, Fougère Royale by Houbigant, Iris Gris by Jacques Fath, Nuit de Longchamp by Lubin… Some perfumes are very old, such as L'Eau de la Reine of Hungary (14th century) or Napoleon's Eau de Cologne in Saint Helena (1820). "It's an exceptional place. Our mission is to preserve this heritage, which, more than olfactory, is also cultural", explains Patricia de Nicolaï. "A good perfume is a symphony," sums up Jacques Cavallier-Belletrud, nose at Louis Vuitton. There is in the old wakes something that remains and inspires us. I keep coming back to the great classics, I feel them again, I reconstitute them. Recently, I had fun isolating coriander from Coriandre de Jean Couturier. For Fleur du Désert, from the Louis Vuitton collection, I looked at Coty's Chypre structure…"