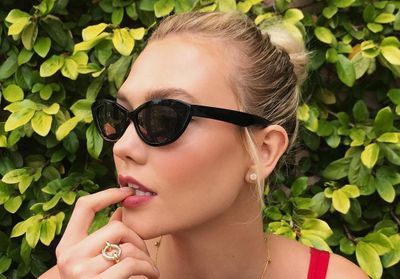 It is for many the first reflex of the morning. Present in the lives of many people, glasses have become a real fashion accessory. So to wear them with style to the end, we harmonize them with her hairstyle. Because yes, some haircuts instantly sublimate a pair of glasses. This is particularly the case with these three basics.
The bun: the unbeatable
Whether done in a hurry, blurry or bohemian, the hair bun is a basic to bet on to sublimate your pair of glasses. Why are we going there with our eyes closed? Simple and quick to achieve, this hairstyle clears the face. Perfect for showcasing new eyewear. For the occasion, we opt for an extravagant pair!
The wavy square: the trendy cut
Want loose hair? We run on a wavy square. A haircut in tune with the times which, thanks to its undulations, will soften the face. With her, we opt for round frames. The thing to know? If you have curly hair, avoid XXL volume which would overload your beauty look.
The pixie cut: the daring cut
For several years, the pixie cut is in the top 3 most popular hairstyles. It's very simple, all the most stylish stars have already adopted it. And that's good because the latter goes perfectly with a pair of glasses. Even better, the pixie cut enhances thick-rimmed glasses.
Also to be read : 10 pairs of eyeglasses that catch our eye
For more inspiration, discover our selection of ideal hairstyles with glasses.