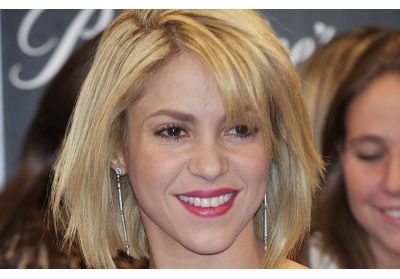 A singular voice, a sculptural body, lioness hair and dozens of hits. Shakira is a living legend. His songs, his talent for dancing and his sympathy continue to forge the myth. But behind his successful career there are also some hardships. This summer, the singer had a few misadventures. Last June, the Colombian announced her separation from Gérard Piqué. After twelve years of love and two beautiful children, the couple ended their relationship. Very quickly, rumors of infidelity on the part of the footballer circulated. The FC Barcelona player would have rebuilt his life at lightning speed. For her part, Shakira is regularly photographed with her boys, her face closed and looking sad. Because in addition to facing a breakup, the father of the singer has undergone several operations lately. And since problems never come alone: ​​the interpreter of "Waka Waka" is accused of tax evasion and must appear in court. In short, Shakira's summer season has not been easy. She also told ELLE US to live "the hardest moment of her life". Asked about her former romantic relationship, Shakira explained that she "put her career in the background" and came to Spain for her companion. "A sacrifice of love," she confessed. Fortunately, the singer can count on the unfailing support of her admirers (and there are many of them). Fascinated by the love story between Shakira and Gérard Piqué, the latter investigate, analyze and try to trace the thread of the story. For many, the young woman would have been blinded. Far from her parents, the pretty blonde would never have been completely accepted according to certain rumors. To prove their theory, some fans evoke this famous short haircut adopted by Shakira in 2011.
A short cut at the heart of all the rumors
Remember…. In 2011, Shakira shocked the whole world by revealing her new haircut on Twitter. Exit XXL curly lengths, make way for short square smooth. A drastic change that comes a few months after formalizing his relationship with Gérard Piqué. In an interview with "Vogue" magazine, the artist returned to this beauty treatment. At the time, Shakira lived between Spain and Colombia. Passing through Barcelona, ​​the star decides to change her mind on the advice of her mother-in-law. "It was the worst idea of ​​my life. My mother-in-law told me "but why don't you cut your hair, it's too dry". And I went for it, "explained the main concerned. According to "People" magazine, Shakira would have spent more than six hours inside Jordi Ripoll's hair salon, opened just for her. An almost innocuous anecdote (who has never regretted a haircut?), but which has not gone unnoticed in the eyes of the singer's admirers. For many, this situation would perfectly sum up the relationship between Shakira and her in-laws. "She tried so hard to be accepted", "It's sad to see that she was never good enough for them", can we read on Twitter. Rumors founded or not, today Shakira has well and truly moved away from short haircuts (and from Gérard Piqué!).