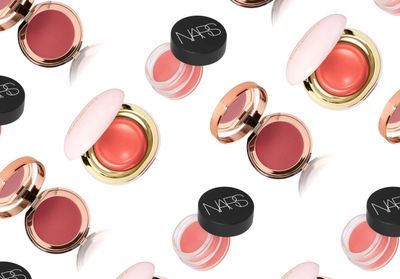 This is the new trend of recent years: the cream blush. It is gradually beginning to replace our blush in powder form, which was one of the main elements of our beauty routine. Especially since this step in our beauty treatment is essential for a finished and luminous look. A good application of a blush can even help to change the shape of our face. How ? For example, by tapping it upwards for sunken cheeks or on the nose for a sunburn effect and even on the temples for a lifted look. Recently, the blush drapingthis technique adopted by celebrities to achieve contouring thanks to its blush, has gone viral.
How to apply cream blush?
If the cream blush won our hearts, it's thanks to its ease of application. To apply it well, tap it with your fingertips or apply it with a brush with synthetic bristles. Its creamy and melting substance instantly colors our cheekbones. This makeup product gives radiance and light to our complexion, without glitter!
Our selection of cream blushes to shop for perfect makeup