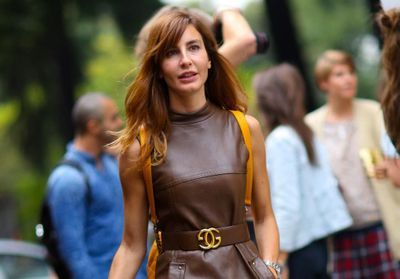 After the triumph of red coloring, caramel hair is also making a real comeback. Seen on many celebrities like Kate Middleton, Jennifer Lopez or Laetitia Casta, caramel coloring is the trend of autumn. Proof of this is with the crazy success of the scan called " Caramel Latte Hair ". It will be understood, the luminous hair with copper reflections is everywhere. But how to adopt them without making mistakes? Gianni Coppa, founding hairdresser of the salon R'Factory in Paris gives us all her tips.
The benefits of caramel coloring
Like the Strawberry blonde and contrary to popular belief, the caramel color adapts to all skin tones: from the tanned to the palest. " This coloring is ideal for illuminating the darkest bases, bringing a gourmet effect and depth to hair, very gently," explains Gianni Coppa.
How to get beautiful caramel hair color
At the hairdresser
To obtain a beautiful, almost natural caramel hair color without unwanted reflections, it is necessary to opt for a balayage. "For a modern and trendy effect, it is important to ask your colorist for a caramel balayage for more nuances", specifies the professional.
Also to be read : what color to ask your colorist?
At home
Let's be honest, the mission is risky. For those who would like to take up the challenge and treat themselves to homemade caramel coloring, Gianni advises carrying out a test 24 hours before, in order to avoid the risk of allergy. "It is obviously necessary to follow the coloring steps that are indicated on the pack, and mix your product well," he explains. "After coloring, we take care of our hair with hair routines dedicated to colored or sensitized hair", concludes the hairdresser. The little extra? Opt for botox or hair cryotherapy at your hairdresser once a year to deeply restore the hair fiber and restore the hair's shine.
The most beautiful inspirations to wear caramel hair color