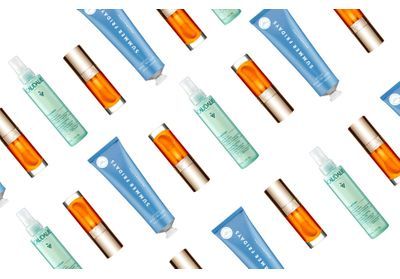 falling temperatures, stress and fatigue accumulated since the start of the school year… in the fall, it is undeniable, our skin requires special attention. And for good reason, like armor it protects us from the outside world and its attacks. It is also a reflection of our health. It is therefore essential to listen to it and treat it with delicacy. Fall is a pivotal time for this. This is the time of year when the transition between the heat of summer and winter temperatures impacts our skin the most. What cause unpleasant effects of tightness. She is dehydrated with areas of droughts important.
An adapted skincare routine
It is then necessary to follow your skincare routine rigorously and to favor gentle and respectful products. For smoother, softer skin, hydration is key. This simple and thoughtful gesture protects the skin against external aggressions. This is the best way to avoid tightness and dryness of the skin but above all to fight against a dull complexion. Problems that we all encounter in writing. It is logical that we decided to share our tips for taking care of our skin at the change of season. Years of training and product testing in our bathrooms have allowed us to find the infallible products, those that we would undoubtedly take to a desert island. And that we draw at the slightest opportunity in this month of November to take care of ourselves or simply find a little comfort with materials and scents that warm our hearts.
Our selection of beauty products to face the fall: