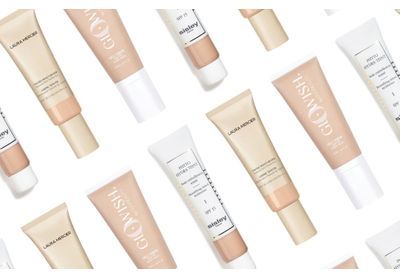 Saving time, saving space and saving materials… This dream for an express beauty routine (and our bathroom drawers) is possible thanks to the tinted cream! This facial treatment has all the advantages – mainly moisturizing and protective – of a day cream combined with those of the more or less light pigments of a foundation. This all-in-one product is usually developed in several shades to suit all skin tones. The tinted cream is the delight of those who do not like to multiply the layers and who flee the feeling of thickness. Our complexion is then magnified in a few seconds. To us the second skin effect or even no make-up.
Read also: Beauty coaching: how to adapt my skincare routine to summer?
How to apply your tinted cream?
Lighter than a BB cream, the tinted cream does not have a corrective function but a unifying one. If it is suitable for all skin types, it is particularly recommended for dry skins for its moisturizing function. It is applied after your day cream evenly over the entire face and with your finger. The heat allows a better application and a 100% natural result. To camouflage dark circles, pimples, irregularities or imperfections, add a little complexion corrector. Finally, combination to oily skin will probably need to fix the tinted cream with a matifying powder to avoid shine at the end of the day.
Discover the best tinted creams to shop