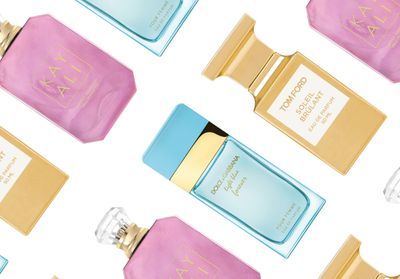 Citrus fragrances: the spiciness of summer
In perfume, the citrus or citrus olfactory family is one of many addicts. It is sometimes sweet, sometimes light or even juicy or even slightly spicy. The raw materials in the spotlight then recall without limit the sun, the heat, the carelessness and the green nature. Why ? Because it is about citrus zests like bergamot, orange, mandarin, lemon or grapefruit. In Greek mythology, the word "hesperid" designated the nymphs in charge of protecting the gardens of the Gods in which one could find the "Golden Apple" in other words the oranges thus giving citrus scents. Enough to offer sumptuous colognes, subtle and absolutely not heady, ideal for the summer period.
Fresh waters: the summer in-between
Because citrus scents are often more volatile, combining them with aromatics or musks offers an interesting and more persistent summer alternative. Thus, it is not uncommon to see citrus combined with notes such as lavender, mint or orange blossom. The musks behind help create a longer and more captivating trail where traditional Cologne tends to disappear more easily. The fresh waters thus come to awaken our nostrils without invading them with too warm and enveloping notes in order to fully indulge in the sweetness of summer.
Also to be read : we want a scented mist for spring-summer