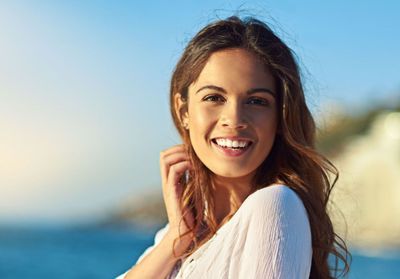 What is a light moisturizer?
If all moisturizing creams contain water and lipids, depending on the type of formula, rich or light, the fatty phase which nourishes the skin or the aqueous phase which provides the water the skin needs, is more or less consistent.
The normal to oily skin don't need to be overfed. The production of sebum contributes to the natural hydration of the epidermis. A light moisturizer is therefore sufficient to meet the needs of this type of skin.
Why use a lightweight moisturizer in the summer?
If the wind, cold and temperature changes dry out the epidermis, in summer, skin that is not subject to these aggressions requires less hydration. The active ingredients of a light moisturizer are sufficient to provide the necessary comfort combined if necessary with a moisturizing serum.
Applied morning and evening on clean skin, the lightweight moisturizer is perfect for nourishing the skin in the blink of an eye and slowing down its aging. Its featherweight texture is quickly absorbed, allowing immediate make-up after application.
Discover our selection of the best light moisturizing creams for the summer