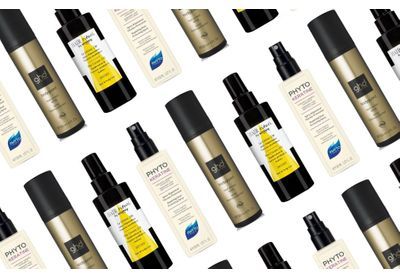 From straighteners to curling irons and heated brushes, heated styling tools no longer have any secrets for you? But do you use a heat protectant spray before styling your hair with these ever-increasing devices? "This product helps preserve the hair fiber from heat by acting as an invisible shield," explains Florian, Expert Educator at GDH. A gesture of the most important in order not to damage the beauty and health of our hair over the uses, which also brings shine. We say goodbye to dry hair, damaged even brittle (even making some savings on the hair masks)!
When and how to apply a thermo-protective spray?
The thermo-protective spray "is applied to all of the hair, before any heat input, explains the expert. On damp, towel-dried hair before using a hair dryer or on dry hair before using ceramic styling tools". It protects the hair fiber up to 230° for some.
For a good application before blow-dryjust shake the bottle well, then spray the solution 30 centimeters from the hair without forgetting to immediately brush the whole of your mane in order to guarantee an even distribution of the solution from roots to ends.
If the thermo-protective sprays are suitable for all hair types and all styling tools, it is however "possible to adapt the use of this treatment according to the need and the desired benefit thanks to more targeted products. », explains the expert. Indeed, some are endowed with additional virtues: an ultra-hydrating formula, anti-frizz active ingredients to promote smoothing or even a spray that ensures the curls stay in place. Everyone has their own product.
How to choose your thermo-protective care?
"It is very simple to choose your thermo-protective care, concedes the expert. First, opt for thermo-protection sprays to apply to damp or dry hair, light mists that do not stick or weigh your hair down". In addition, do not hesitate to ask your hairdresser for advice: "he is in the best position to guide you towards a heat-protective product adapted to your needs and the desired results".
What are the best heat protectants for hair?