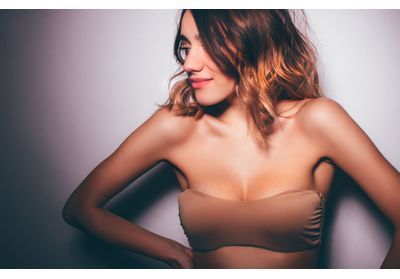 1.55m tall, with long slicked-back jet-black hair, Sofia has been nurturing the desire for a larger chest for several years: "I was born and raised in France, but my family comes from Latin America, a country where cosmetic surgery is commonplace. I'm small, petite, and I go completely unnoticed with my little cap… I wanted to change my image, and for that, I chose to have my operation done in Colombia. » Sound decryption mammal augmentationstep by step with doctor Adriana Guzman, plastic surgeon in Paris.
How I chose the surgeon
My sister recommended a doctor who had a good reputation and who had operated on a friend of hers. I made an appointment from Paris. Once I arrived in Colombia, I had a consultation with the surgeon, we chose the size of the cup and I signed an estimate, which I already knew was much lower than in France (2000 euros in all, against 4000 to 7000 euros in France).
Read also: How to choose the right plastic surgeon
The expert's opinion:
Sofia should have taken the advice of another doctor before leaving, and she should have made several videoconferences with her surgeon to prepare the appointment, find out about the progress, the deadlines, which are important when you arrive from there. 'foreign. For the total cost, we must not forget the price of the ticket and the costs of a month's stay on site before being able to fly again.
He advised me to go up a cup size.
I asked him that it be proportionate to my morphology. He still offered me a size a little above my request, explaining to me that most women often came back if the cup was not big enough.
The expert's opinion:
Let's say the doctor found that women, in the end, always wanted bigger. "There is also a different aesthetic taste in Latin America," says Sofia.
I had partial anesthesia
He gave me an appointment five days later for the operation. I had a "semi-general" anesthesia, since I woke up in the middle of the operation. I saw nothing, I felt nothing, but I could talk to the hospital team.
The expert's opinion:
There is now legislation that imposes a minimum of 48 hours for foreigners before surgery. That said, even five days is short. In France, the period is fifteen days incompressible after the signature of the estimate. Sofia had to have local anesthesia under sedation. In France, for this kind of operation, she would have had a general anesthetic.
One breast was higher than the other
My operation took place in the morning, and I came out in the evening. Right away, I could see that one breast was higher than the other. I wore a bandage under the armpits to lower the prosthesis, but nothing helped. I thought it was going to recover on its own, knowing that I already had a little asymmetry before the operation. I saw the surgeon several times before resuming my flight to Paris a month later, which is the minimum postoperative delay.
Read also: Surgery: the return of real breasts
The expert's opinion:
In France, it is an operation that also takes place on an outpatient basis. The bandage Sofia is talking about is a breast restraint that allows the prostheses to descend and be placed correctly, to be worn for at least a month, the time of healing.
I had another operation two years later.
For eight months, I made sure not to wear anything heavy and always had a bra. But the lack of symmetry did not fade and bothered me a lot in terms of feeling, and aesthetically. I called the surgeon back, who suggested I come back for another operation. Covid obliges, I left two years later. I was totally taken care of and the surgeon changed the position of the prosthesis so that it was immobilized behind the muscle.
The expert's opinion:
If she had not wanted or been able to return to Colombia, Sofia would have been taken care of by a French doctor without worry, knowing of course that she was in possession of her implant card, which contains all the information (the brand, date of placement, origin and volume) and provides traceability of the prosthesis. But she would have paid full pot! Hence the need to be well informed before venturing out and to check what the support is in the event of a problem.
Today I live with a little asymmetry
My breasts are more balanced, and I'm fine like that, but the one that was operated on is still and always a little bit higher than the other.
The expert's opinion:
It can happen anywhere. On the other hand, I think that this doctor continues the operations, and that Sofia was not able to benefit from important information from the start: for example, that the implants could not have rebalanced the height of the breasts, which, it seems -il, already had an asymmetry, and that they risked accentuating this defect since there is more volume. Now, Sofia must be monitored regularly.