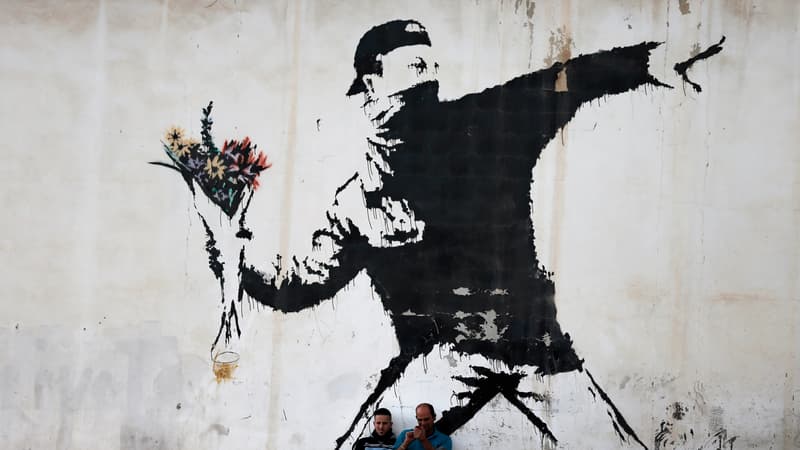 The artist criticizes Guess for having used his works for one of their collections without his permission. He then invited his subscribers to go help themselves in the brand's store in London.
After claiming the achievement of seven new frescoes in Ukraine, Banksy took to Instagram again, this time to accuse Guess of plagiarism. In a post, the British street artist specifies that the fashion brand has reproduced his Flower Thrower stencil on clothes from their collection, without asking his permission.
This capsule collection is presented by Guess on its website as a collaboration with BRANDALISED – a graffiti license "whose mission is to provide Banksy fans with affordable graffiti collectibles".
"Banksy's graffiti has had a phenomenal influence that resonates throughout popular culture. This new capsule collection featuring Brandalised is fashion's way of showing its gratitude," Guess co-founder Paul Marciano said at the time. of the presentation of this collection.
See you in London
Following this discovery, Banksy invited his followers – who number 11.6 million – to visit the Guess store in Regent Street, central London, to steal these clothes displayed in the window.
"Attention all shoplifters. Please visit GUESS on Regent Street," he wrote on Instagram, along with a photo of the store in his post.
And to add: "They used themselves in my works of art without asking, why would it be forbidden to do the same thing with their clothes?"
Following this publication, Guess closed its London store and covered its window, protected outside by numerous security guards.