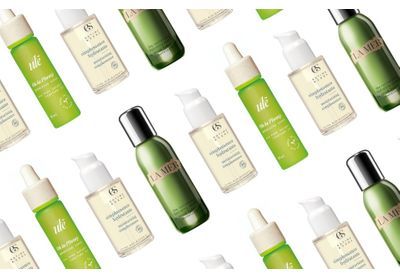 Summer or winter, the skin of our face is put to the test. Reactive skin, feelings of discomfort, dryness are the signs that the epidermis is out of breath. To restore suppleness and radiance, the moisturizing serum is our secret weapon. Lighter than a cream, this fluid treatment is applied after skin cleansing and before the day cream. A real barrier against external aggressions, this hydration shoot amplifies the benefits of daily care.
Read also: everything you need to know about using a face serum
Applying your moisturizing serum: the right method
Before applying the serum to perfectly cleansed skin, start by warming a few drops of this precious elixir in the palm of your hand. A small dose is more than enough because these products are ultra-concentrated. With your fingertips, we spread the moisturizing serum on our face. We avoid the beauty faux pas: the use of cotton, which would absorb the product. The material is distributed over the main areas (cheek, chin, forehead). The trick: we put on small pats to penetrate the serum. These movements will give a boost to the complexion. Finally, before completing our skincare routine with the application of a moisturizer, it is advisable to wait a few minutes so that the skin can absorb the product. Simple and efficient !
Discover these moisturizing serums that make the skin feel tight.