The illustrations of the t-shirts pay homage to Wolverine, Venom, Thanos or Deadpool, and are also inspired by some of the Iron Maiden album covers.
Iron Maiden and Marvel have collaborated on a line of t-shirts for Christmas, announces the specialized site RollingStone. And when a metal band joins forces with one of the most powerful franchises in Hollywood and the world of comics, it gives an unexpected collection, halfway between rock and pop culture.
The illustrations on the t-shirts pay homage to Wolverine, Venom, Thanos or even Deadpool, through "Eddie", the group's mascot. They are also inspired by some of Iron Maiden's album covers, including fear of the dark, The Trooper and Killers.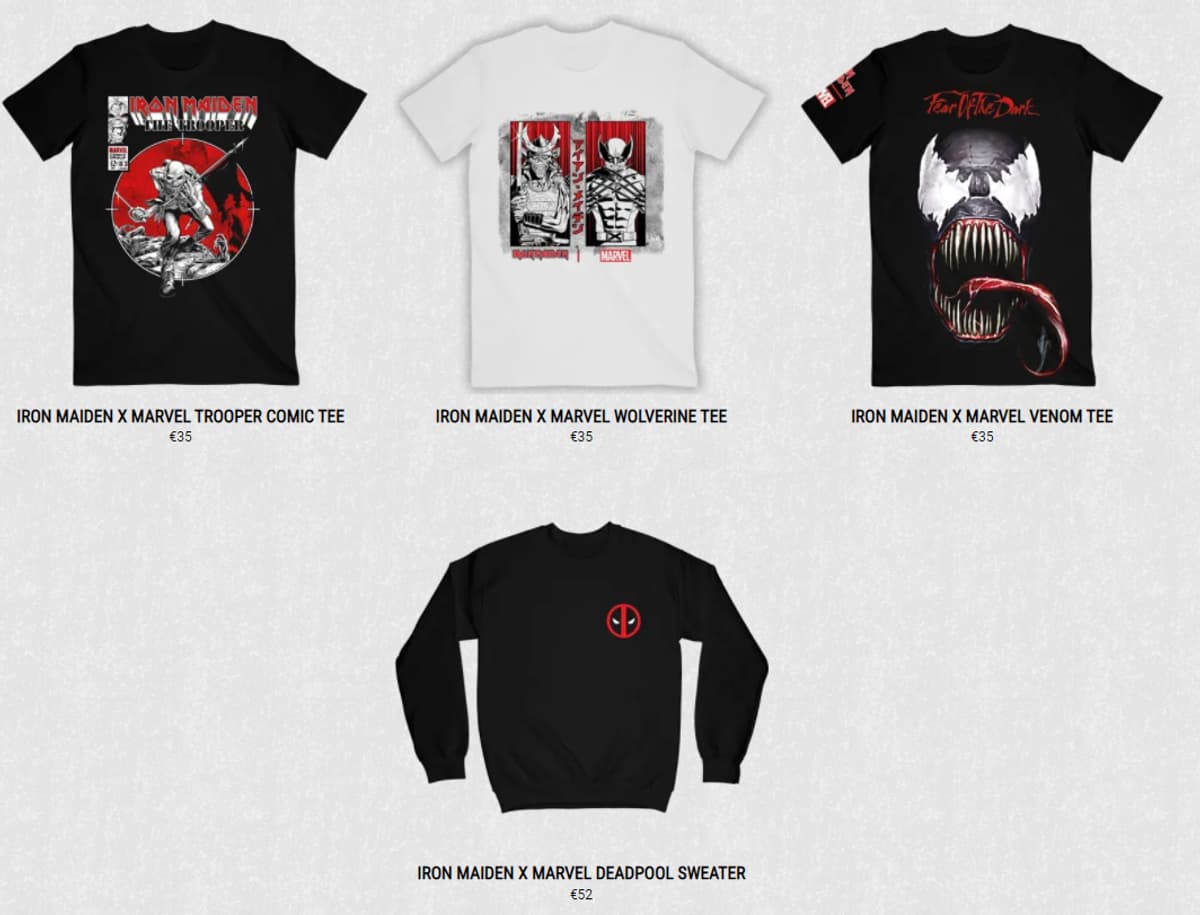 Planned for years
"Introducing some of the most recognizable characters in pop culture and comic books to the Iron Maiden planet has been on our agenda for years," Iron Maider manager Rod Smallwood said in a statement. "Working with Marvel on their catalog of unparalleled characters fits perfectly with our times."
"Seeing such iconic characters alongside Eddie is something our fans have been discussing for years, and we think bringing Venom, Thanos, Thor or Deadpool into our Maiden worlds will delight fans of Marvel as well as the world. group," he added.
On the price side, count 35 euros for a t-shirt and 52 euros for a sweatshirt. The collection is to buy here.