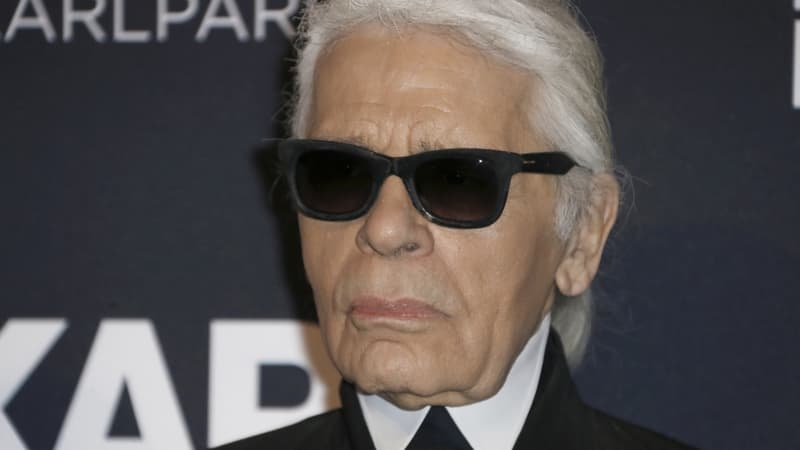 The first part of the sale of the estate of the former artistic director of the Chanel house concluded on Monday evening with "a triumph".
The sale of part of the designer's estate Karl Lagerfeld which ended on Monday at Sotheby's in Monaco, totaled 12 million euros, four times the estimates. The first part of the sale of the estate by the former artistic director of the house of Chanel, which was held in theaters and online from Friday, ended on Monday with "a triumph", according to Sotheby's.
All of the 582 lots on offer were dispersed, with total bids of 12 million euros against an estimate of 2 to 3 million euros. More than 1,400 bidders had registered for the sale which took place "in an electric atmosphere", according to Pierre Mothes, vice-president of Sotheby's France, quoted in a press release.
Among the pieces, 96% of which were sold above the high estimate, a Portrait of Karl Lagerfeld by the Japanese artist Takashi Murakami went for 292,100 euros, against an estimate of 80,000 to 120,000 euros and a work by the French painter Guy-Pierre Fauconnet, Cow and her Milkmaiddating from 1920, went for 152,400 euros, against an estimate of between 4,000 and 6,000 euros.
Many furniture items
The goods put up for sale, including many pieces of furniture, came from the couturier's residences, including a Quai Voltaire apartment in Paris.
Passionate about the Art Deco period, the designer owned many creations and furniture by the French Louis Süe and André Mare, among the founding artists of the movement in the 1920s. Thus a pair of armchairs and ottoman dating from 1925, estimated between 20,000 and 30,000 euros was acquired for 114,300 euros and a hairdresser estimated between 7,000 and 10,000 euros left for 88,900 euros.
Among Lagerfeld's personal items, a Self-portrait was acquired for 107,250 euros (estimated between 2,000 and 3,000 euros) while three notebooks inspired by the couturier, estimated between 3,000 and 5,000 euros, found a buyer for 152,400 euros.
Dom Pérignon Balloon Venus, sculpture by Jeff Koons, was acquired for 38,100 euros, just above the estimate and a 2018 Rolls Royce Phantom, estimated between 300,000 and 350,000 euros reached 439,000 euros. The second part of the sale, online, will be held in Paris from December 6 to 16 before a sale in Cologne next March.