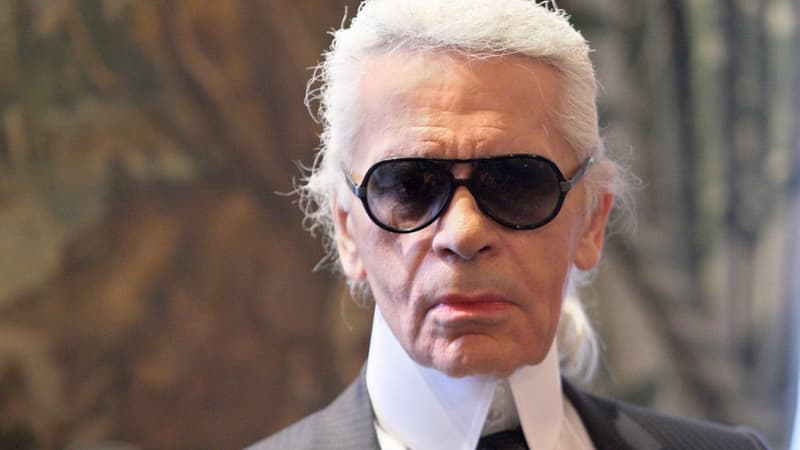 The Met Gala will be held on May 1 in tribute to the famous couturier with the ponytail and dark glasses. The latter will also be the subject of a retrospective at the Met Museum in New York in 2023.
Karl Lagerfeld will be the star of a major retrospective at the Metropolitan Museum of Art in New York in 2023 and its next Met Gala, a whimsical meeting of the biggest international stars, the organizers announced on Friday.
In the middle of Fashion week, the all-powerful editor-in-chief of Vogue in the United States, Anna Wintourappeared Friday among the friends of the couturier and other personalities gathered in the former photo studio of Lagerfeld, in Paris, to present the exhibition.
The first international retrospective since his death in February 2019, "Karl Lagerfeld, A Line of Beauty" will be held from May 5 to July 16, 2023 at the Met and will retrace his career from the 1950s until his last collection in 2019.
"Great fashion intellectual"
Intended to finance the fashion department of the Met (The Costume Institute), the flamboyant Met Galawhich traditionally coincides with the museum's major annual exhibition, will be organized on May 1 in honor of the couturier with the ponytail and dark glasses, whose name is inseparable from the house of Chanel.
"Most of the around 150 creations on display will be accompanied by Lagerfeld's sketches", specifies its organizers.
"From Fendi to Chanel to his own brands, his genius was to constantly renovate his goals, to always absorb new information without ever losing his course," said Anna Wintour.
"His career was full of paradoxes. Karl was the king of commerce, but also a great fashion intellectual, one of the most cultured people I have ever known," she adds.
Born into a wealthy but strict family in Germany, Karl Lagerfeld began his long career in Paris, where his friendship turned into a rivalry with Yves Saint-Laurent became legendary. His spectacular creations and shows for Chanel, Fendi and his own brand, as well as his strong personality, have deeply marked the fashion world.