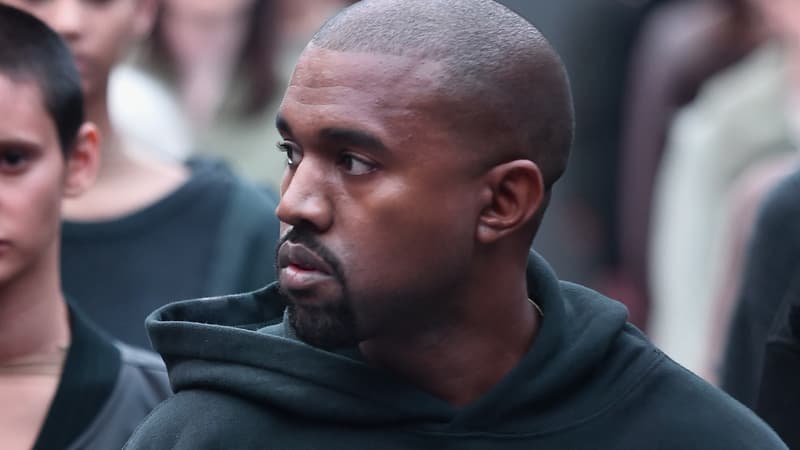 The rapper, who renamed himself Ye, arrived "unannounced and without an invitation to one of our offices in Los Angeles", relates the company, indicating that it has "no intention of working with him".
American rapper Kanye West, recently sidelined by several business associates, was escorted out of a Skechers office on Wednesday where he came "uninvited", the sneaker brand said in a statement.
"As Ye was filming without permission, two Skechers executives escorted him and his colleagues out of the building after a brief conversation," the brand said, as the rapper visited the company's premises. "uninvited."
"Skechers does not contemplate or have any intention of working with West. We condemn his recent divisive remarks and do not condone anti-Semitism or any other form of hate speech," the company said.
Tuesday, Adidas ended its collaboration with the star because of anti-Semitic remarks, thus becoming the latest clothing brand to make this decision.
Several companies have cut ties with Ye
Ye was suspended from Twitter after tweeting that he was going to attack Jews in a post that the social network has since deleted for breaking its rules. He was also suspended from Instagram.
Several other companies have cut ties with the artist. The CAA agency which represents him, one of the most important in Hollywood, ended their collaboration on Monday while the production company MRC canceled a documentary that had already been completed on the rapper.
The American ready-to-wear chain Gap announced on Tuesday that it would withdraw all products from its collaboration with Kanye West from its stores and close the dedicated website. And the fashion house Balenciaga had broken last week with the rapper.
Kanye West, who says he has bipolar disorder, had already been banned from posting on Instagram for 24 hours in March, amid an acrimonious divorce from American star Kim Kardashian.
"Hate speech is never acceptable or excusable," his ex-wife wrote on Twitter and Instagram on Monday, without mentioning the name of the father of his children.