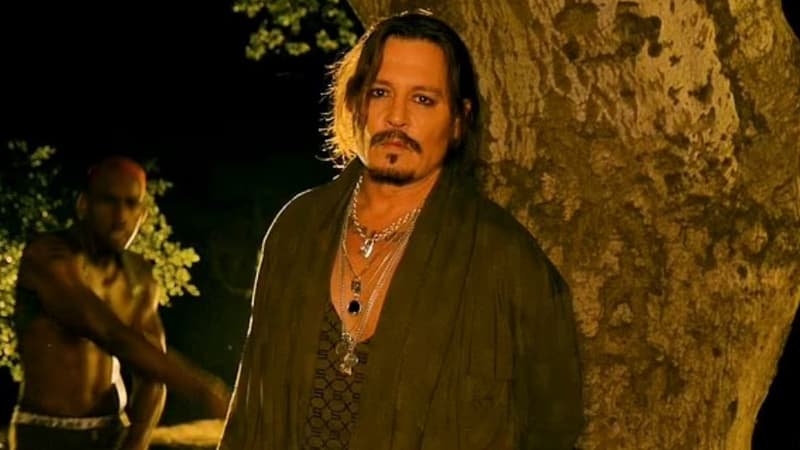 The fallen actor, in the midst of a legal battle with his ex-wife Amber Heard, made a controversial appearance at the singer's parade.
Johnny Depp made an appearance on Tuesday at Rihanna's Savage Fenty show, which aired on the Amazon Prime streaming platform. The 59-year-old fallen actor appeared for a minute, wearing a silk outfit.
The announcement of his participation, revealed last week by the tabloid TMZ, sparked controversy. Johnny Depp is indeed persona non grata in Hollywood over domestic abuse allegations made by his ex-wife Amber Heard.
Neither Rihanna nor Amazon have publicly spoken on the subject. But many of his fans, on social networks, criticized the singer's decision with the hashtag #DitchDepp ("bazaar Depp").
Many Internet users have recalled that Rihanna had herself been the victim of the blows of Chris Brown in 2009, with whom she was in a relationship at the time.
A comeback?
Olly Alexandersinger of the British group Years and Years and former ambassador of the brand, dissociated himself from it by declaring that he would "no longer wear" the clothes designed by the singer.
Johnny Depp and Amber Heard have accused each other of defamation in a high-profile trial. Both claimed to have been victims of domestic violence. The court found them both guilty of defamation. They appealed.
After years away from Hollywood studios, Johnny Depp seems to be enjoying a comeback. He picked up a role in Maïwen's next film. He has just signed an album with Jeff Beck and is going make a film about Modigliani.