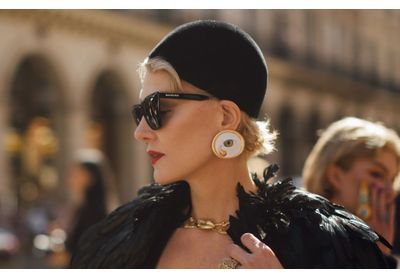 We love summer, its bright sun, its cloudless blue sky, but when the mercury rises, it's a whole different story. Between sweat that makes our makeup drip and cream that gives us the feeling of suffocating skin: it quickly becomes complicated to find a beauty routine that suits us when the thermometer explodes.
Fortunately for us, some beauty products are designed to refresh our face and body and offer them comfort, even in 40 degrees.
Read also: Summer Beauty Routine: 9 Essential Expert Tips
The cool effect: the solution to the heat wave
All these products have one thing in common: an instant feeling of freshness. Whether they are inspired by the cryotherapy technique or simply reflected for a cooling effect on application, they remain pleasant to wear on our skin during waves of strong heat.
Another advantage: the cold is known to have good virtues on the skin. While we all already know grandma's trick of applying cold to make our dark circles disappear – Bella Hadid don't hesitate to dip your head in an ice cube tray to decongest your entire face – it has other benefits. It helps to firm up our skin, tighten our pores for a more refined skin texture, and revitalize our epidermis. In other words, these beauty products based on the cold are to be preferred during the heat wave, but also throughout the year.