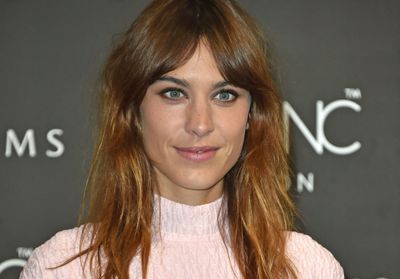 Admittedly, the wavy square is unbeatable season after season. But, the Shag cut, it pimps the uniformity of the squared head. If it has acquired its letters of nobility for a few seasons already, the Shag cut is, in fact, a reminiscence of the 70s. Decade of hippie, bohemian and flower power par excellence, it sees the birth of long manes on which a wind of relaxation blows. Coincidence? The Shag Cup has been reborn since 2019, when the Woodstock festival celebrated 50 years since its first edition. A bit casual, a bit rebellious, this hairstyle has already been adopted by the most fashionable girls such as Alexa Chung. More recently, singer Billie Eilish and model Kaia Gerber also died across the Atlantic. It must be said that this hairstyle so typical gives character to his character. In France, the Shag cut is worn as a duo. The sisters Lou Doillon and Charlotte Gainsbourg are the figureheads. Yep, they were making the Shag cut their signature long before its breakthrough.
Today, the success of the shag cut is well established. So much so that it has its own variations like the wolf cutfrom bobcat and cut The Sachel.
The characteristics of the Shag hairstyle
In English, the word "shag" refers to wool or a rug with long strands. Enter here degraded cut and the modern version of the mullet cut, the Shag cut plays on the dimensions. She tapers the lengths to create multiple levels. Short on the top of the head and the sides, this hybrid cut presents locks of different lengths framing the face and bringing a rock and androgynous effect. Crumpled and fuzzy, it gives a controlled, disheveled style. She wears the parting in the middle or with a fringe curtain. To play on volume and structure, we sublimate it with undulations, curly hair is favored. It is worn on long hair, square hair or short hairno constraint except perhaps fine hair which risks losing mass.
The most beautiful inspirations to adopt in our turn the shag cut