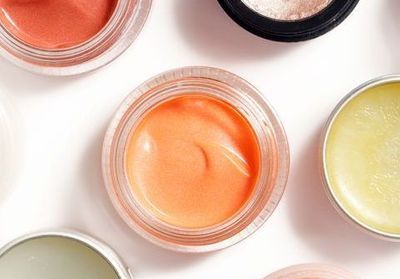 After conquering news feeds, coffee conversations and finally fashion, the esoteric current is now inviting itself into our bathrooms. Care adapted to his sign, beauty horoscopes, compositions inspired by the Moon… the cosmetics industry, driven by our need for reassurance, has understood our thirst for the spiritual. Some brands even consider clairvoyance as a wellness practice. It is sometimes a good marketing move, the esoteric themes revealing a pretext to brighten up and renew the packaging and the speeches. But new labels have, conversely, spirituality or esotericism inscribed in their DNA. Among them: Maison Douze, Wesak Paris or Cosmic Dealer. At the head of Maison Douze, Samer Zakharia, an astrology buff already at the head of the Maison Flamel skincare brand (named after the famous 14th century alchemist). In his gift shop, located a stone's throw from Place Furstemberg in Paris, he offers a divinatory experience allowing an olfactory revelation: thanks to a draw of tarot cards, he guides customers in the choice of one of his twelve perfumes. , each inspired by a zodiac sign. Rather than choosing the one of your sign, the idea is to find the juice corresponding to the energy sought, according to the moments that mark our life. The Wesak Paris brand has just been launched by Debora Vilas Boas, a lithotherapy specialist of Brazilian origin. The idea: to combine the vibratory properties of stones with the beneficial effects of plant essences. Result: "lunar elixirs", scented oils in which precious stones are infused, in roll-on format. Finally, Cosmic Dealer was born from the desire of Monique Foy, a former fashionable lawyer, to share the rituals and habits that changed her life. Launched in March 2020, in full containment, its brand is already present in 200 points of sale in Europe, including Le Bon Marché Rive Gauche, in Paris. His hit: raw chocolate bars embellished with Ayurvedic spices, inspired by cocoa ceremonies, shamanic rituals that promise a transcendental experience by combining its consumption with holotropic breathing, which modifies the state of consciousness. Mystical as hell!
Enchanting classics!
A fad for contemporaries in search of spirituality? Not so sure. Beauty and esotericism have always gone hand in hand. Examples include Crème Sorcière by Delbôve, whose formula dates back more than fifty years, the perfume Magie Noire, by Lancôme, released in 1978. More recently, in 2009, Dolce & Gabbana played medium with a collection of five fragrances inspired by tarot cards. The French brand Garancia, with its modern witch treatments (such as the best-selling Mystérieux Repulpant, "snake venom" serum, in reality a synthetic venom that reproduces the effect of a viper venom protein), has for its part, conquered the giant Unilever, which bought it in 2019. For Élizabeth Azoulay, author of "100,000 years of beauty" (ed. Gallimard, 2009), magical thinking is inherent in cosmetics: "When it is t's all about beauty, we reproduce gestures without however having proof that they really work. When you buy a treatment that is supposed to prevent skin aging, you will not be able to quantify its short-term effectiveness. Beauty is emotional, that's one of its paradoxes: we want scientific proof that a product works but we also want to dream. And the historian recalls that the mystical has always been part of the intimate life of women: "I am thinking in particular of the ritual of cutting one's hair according to the phases of the moon… No one will be able to say if it is true, but you end up believing that it will bring something. "It's no coincidence that we think that women give birth more during the full moons," says perfumer Jacques Cavallier-Belletrud. The roses are even pruned when the moon is waning so as not to interrupt the sap cycle. This Louis Vuitton nose has impregnated its latest creations, the perfumes Météore, Étoile Filante, Cosmic Cloud and Stellar Times, with its magical sensibility. In the book "La Magie astrale des parfums" (Éditions du Chariot, 1994), the author Georges Muchery suggests that a perfume can be a talisman, provided that it is adapted to the personality of the person who The door.
Reconnect with yourself
"With the health and ecological crisis, there is a lot of anxiety and therefore a need for introspection, analyzes Audrey Roulin, beauty director of the Nelly-Rodi trend cabinet. We seek to find our own identity, to reconnect with nature, to know how to position ourselves as an individual. Astrology, lithotherapy, tuning in to lunar rhythms are all practices that support this quest for individuality and reconnection, much exploited by brands. "Beauty is, par excellence, a cultural and collective production. But it is also the staging of oneself. It is experienced, especially today, as a means of self-affirmation," adds Élizabeth Azoulay to explain this quest for meaning through cosmetics. But if these products fascinate, amuse or intrigue, what about their real benefit? Are they really effective? Do they have magical effects on the quality of our skin, the shine of our hair? Samer Zakharia is "convinced that a perfume can help us accomplish things. The gesture of applying it must be accompanied by an intention: we mentalize, we repeat a sentence, like a mantra. You have to believe in its power. "Mindfulness can be integrated into all our actions, including when we apply a treatment," agrees Debora Vilas Boas. "If nothing is scientifically proven, we all know the power of the mind, capable of playing a very important role on the body, the skin or even mental health. It's a question of sensitivity, why not give it a try? ", also launches Audrey Roulin, who concedes in passing that "some brands, especially in make-up, exploit the playful side of the trend with packaging or small gadgets that will appeal to a type of consumer attracted by pretty packaging. A very different approach from those who seek more spirituality through a ritual. Like some very influential stars, who make no secret of having recourse to magic or consulting shamans (Gwyneth Paltrow swears by Durek Verrett, also known as Shaman Durek). So the phenomenon seems set to last. "The recent craze around witches, driven by Mona Chollet's book, is also very much linked to the feminine", remarks Audrey Roulin again. Mirror, mirror, tell me who will be the most beautiful…