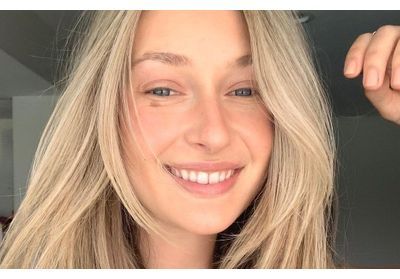 New season, new cut! With the summer that has finally settled on all of France, our desire to change our minds is sorely felt. And on this occasion, why not remaster her classics as the coolest girls of the moment do? While they have already reworked the short square to give it other styles like the boy band bob or boyfriend bob, they decided to tackle another monument of hairdressing: the fringe. The one that has long been sported straight, has been redesigned as a curtain in recent years for a more modern look. But the fringe curtain, as flattering as it is, requires some maintenance. This is why Instagrammers 2.0 have managed to come up with a version with the same properties, but easier to style: the "Chin bangs".
The "Chin bangs": Kézako?
Like the curtain bangs, the "Chin bangs" perfectly frames our face. But here, instead of having a cut at the level of the cheekbones, we keep the length to below the chin. Celebrity hairstylist Clariss Rubenstein told Britain's 'Glamour' magazine that these bangs "are cut more heavily than the others, so they look stronger and denser." Thus, it allows to give the illusion of a more defined and more square jaw. "If you already have a protruding jawline, cut your bangs softer and less severe," recommends the expert. In other words, the cut must be less clean to bring roundness to its wick.
Question maintenance, the hairdresser recommends a "wash-and-go" approach, translate: "we wash and go". However, if you want to give it a movement, you take your round brush and your hair dryer, then brush your bangs in a few seconds. What dress our head in no time.