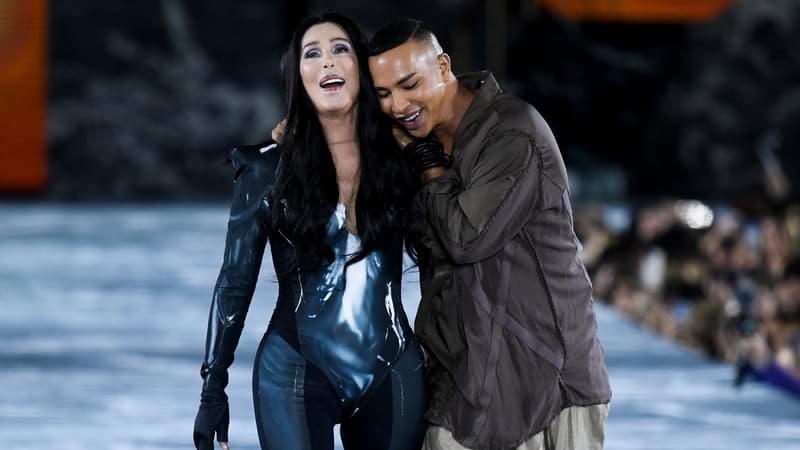 The American singer paraded for the French brand on Wednesday evening as part of Paris Fashion Week.
An icon on the podium. Wednesday evening, in the middle of Paris Fashion Week, the spectators of the Balmain fashion show were surprised to see the singer Cher arrive on the catwalk to close the show. Beside him stood the Frenchman Olivier Rousteingartistic director of the luxury brand.
The interpreter of believe appeared dressed in a futuristic gray jumpsuit, her face framed in her long brunette hair, and hugged the designer before walking the runway. According to videos posted on social media, this is his disco hit from 1998 Strong Enough which resonated in the Jean-Bouin stadium (Paris XVI), where the show was held.
Olivier Rousteing presented his spring-summer 2023 collection there, as specified vogue. It was the third edition of the Balmain Festival, an event organized by the luxury house. According to the official website10,000 spectators were expected.