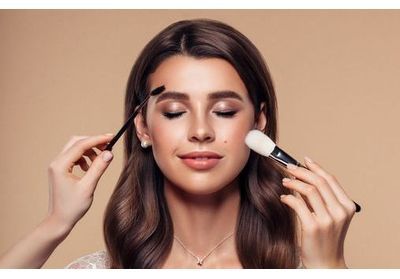 "I attach great importance to the gear," says Michel (Bruno Podalydès) to Rémi (Denis Podalydès), a graphic designer obsessed with the fuselage of his kayak in the film "Comme un avion" (2015). U.S. too. As with everything, there is a Rolls of the tweezers, a Ferrari of the hair brush, a Porsche of nail clippers. And these technical objects are not necessarily that expensive. "The tools are more desirable in our eyes than ever," confirms Audrey Roulin, director of strategic planning at the creative agency Drama. The confinements showed us that we could do ourselves what we previously gladly entrusted to the pros (school, manicure, etc.). The growing enthusiasm for "beauty devices" (particularly massage utensils) has highlighted the effectiveness, in terms of beauty, of well-executed mechanical gestures.
Finally, the desire to consume better encourages us to turn to objects resulting from expert know-how that is sometimes very old, and the purchase of which represents an investment that makes sense. If we add to all this the desire to take time for ourselves, we understand that a hairbrush can be at the top of the list of our desires. Luxurious or modest, artisanal or high-tech… we have selected eight particularly high-performance tools.
Dr. Jentschura's energizing brush
This German brand recommended dry body brushing long before it was fashionable. Why ? Because it is a good way to promote the acid-base balance of the body, a factor of vitality and longevity. "The skin is the biggest emunctory, explains the holistic naturopath Stéphan Jaulin*, who was among the first to distribute it. It eliminates a number of waste products that our diet, our hyper-connected lifestyles and stress only increase. Equipped with boar bristles, but also with copper filaments naturally charged with negative ions, this brush magnetizes our acid waste which is charged with positive ions, thus preventing them from re-entering the pores that the heat of the shower will dilate. Mechanically, brushing also stimulates the circulation of blood and lymph, encouraging metabolism and providing a boost that followers are addicted to.
How to use it ? Before the shower therefore, from the head to the feet, and from the extremities to the heart. To clean your brush, do not wet it (at the risk of rusting the copper filaments), but rub it, preferably outside, against a window sill type surface to evacuate the residues in the bristles.
From €42. In organic stores. p-jentschura.com * 8, place de Breteuil, Paris-15th. stephanjaulininstitut.com
The Suwako comb from Officine Universelle Buly
Resulting from an ancient tradition of more than 300 years, today perpetuated in the village of Kiso (Nagano prefecture), this comb is cut by hand (and the teeth one by one) in minebari wood (variety of birch nicknamed "the sword breaker"). Then he steeped three years (!) in camellia oilto protect it, facilitate styling and make the fiber shine.
How to use it ? Despite its pedigree, like any comb: to style your hair, put your bangs in order, even draw a parting… In maintenance, rather than water, the brand recommends camellia oil baths to dissolve impurities and prolong tool life. Alternatively, an old toothbrush can be used dry to remove the main residues.
€270. buly1803.com
Suwada's classic handmade nail clipper
Another Japanese tool! Made of stainless steel of the same quality as professional kitchen knives, designed in Sanjö, where metalworking dates back four centuries, this one is the result of an artisanal production that involves 55 steps, 30 of which are manual polishing. "I've had mine forever. He keeps a life. The more we use it, the more it is done by hand, with a unique cut, both precise and soft, recognizable by the sound it produces", analyzes Keiko Suyama, expert in Japanese beauty, who has just opened the Biën boutique in Paris, selection of Japanese beauty and well-being products.
How to use it ? Like all nail clippers, that is to say, taking care not to cut too close, especially on the sides, at the risk of injury.
€86 at Biën, 10, rue Casimir-Delavigne, Paris-6th. well.paris
Bastien's polisher of reverence
It is by taking inspiration from the tool used by his grandmother, aged over 90 but endowed with magnificent nails, that Bastien Gonzalez, star pedicurist who provides five-star services all over the world to large athletes and VIP clients, imagined its polisher in horn and chamois leather. "Unlike the four-sided utensils on the market, this one is absolutely non-abrasive. It shines the surface and activates the subcutaneous microcirculation, which boosts the matrix and instantly makes the nail pinker and the edge whiter. More than an aesthetic gesture, it's a treatment", explains the pro.
How to use it ? As much as you want, but preferably on unvarnished nails so as not to risk staining the chamois leather. In case it ends up showing signs of wear, the brand can replace it (free of charge the first time).
€195. Chez Révérence de Bastien, 8, Vérot-Dodat gallery, Paris-1er. reverencedebastien.fr
The prestige care and shine women's brush by Altesse Studio
Born almost a hundred and fifty years ago in the Oise, this creator and manufacturer produces brushes for more than 50 brands with various positions (from BaByliss to the excellent La Bonne Brosse). For the overhaul of his lines in his own name, he puts back in the spotlight the hand enpoilage (manual trimming of the hairs), a technique that he is one of the very last in the world to master. The brushes in his Prestige collection are made of olive, an expensive wood because it is rare (from trees over 50 years old that have become too old to produce olives or oil). They feature only first-cut boar hair (by-product of animal husbandry) (which contains the most keratin), long enough to be bent when combing, both soft enough and firm enough to suit to all hair types. This makes this brush transferable from one generation to another, especially since Altesse also provides lifetime repair.
How to use it? Ideally morning and evening, to massage the scalp, close the scales and distribute sebum, so shine. Many users report less need for nourishing care and blow-drying. To clean your brush, remove the hair after each use and, once a week, pass your head through soapy water before rinsing and laying flat to dry, bristles down.
€350, in perfumeries. www.fourval-altesse.fr
Mavala's nail file
Just because they're disposable and cheap, doesn't mean all nail files are created equal. "You should already avoid glass or steel models, recommends Solange Momo, marketing director at Mavala. Certainly, they are more durable, but too rigid, therefore abrasive. Conversely, those made of cardboard are too soft and bend. The right candidate is soft wood [celles de chez Mavala sont en bouleau, ndlr]. If you put too much pressure in the gesture, it absorbs it (and not the nail) thanks to its flexibility. " Otherwise ? There is a risk of separating the three nail layers, leading to breakage and splitting.
How to use it ? By passing it laterally, always from the outside towards the middle of the nail to respect the direction of growth, and by tilting the file for a less frontal approach. "Do not go back and forth in both directions, which weakens and heats up too much", recommends Solange Momo. If you want to shorten the nail a lot, you can use a nail clipper. But, because this cuts more or less clearly without "closing" the nail layers, the latter are sealed by then making a few vertical to-and-fro movements with the file, from top to bottom and from bottom to top, perpendicular to the surface of the nail.
€4 for 6 mini-limes. mavala.fr
Rubis classic tweezers
The first utensils made by this Swiss brand were used to assemble precision watch mechanisms and electronics. For twenty years, it has also produced these strong yet flexible surgical steel tweezers, which go through 45 steps under continuous control before being finished by hand (and with a magnifying glass) by specially trained craftsmen during a year. The beveled shape of the bit adapts to the line of the eyebrow and the inclination of the hand, to be able to grasp the shortest hairs.
How to use it ? No drawing needed! After use, you can easily clean your pliers with water or disinfectant, you're not afraid of anything. On the other hand, be sure to replace the small rubber cap that protects the tip, which a fall can damage, for example. The brand provides a repair service unfortunately reserved for Switzerland.
€37. In beauty salons and pharmacies. rubis.ch
Philips Sonicare Prestige 9900 Toothbrush
It is the latest model in this range which uses sonic technology (31,000 vibrations per minute) for more efficient cleaning. "Electric toothbrushes are at least twice as effective as manual ones in removing dental plaque," ​​explains Dr. Christophe Lequart, spokesperson for the French Union for Oral Health (UFSBD). They also allow the user to respect the recommended brushing time (2 minutes, instead of the 43 to 47 seconds that are spent on average with a traditional toothbrush). What else does this latest Philips model have? In addition to its various programs (whiteness, sensitive teeth, etc.) and a new, more efficient head, a connected app lets you know, for example, if certain areas have been forgotten or if the pressure exerted is too strong.
How to use it ? At least twice a day, during the two minutes that automatic brushing lasts. And by sometimes checking, via a report from the app, that the way in which brushing is carried out is effective. €299.