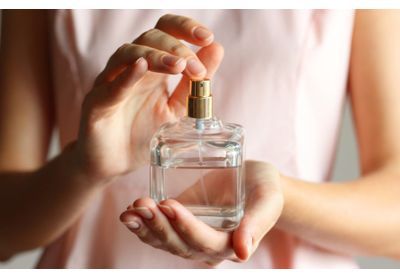 Whether you are faithful to a single fragrance or prefer to twirl between several wakes, a question becomes recurring: how to properly preserve your perfume? To answer this question, we turned to Isabelle Parrot, co-founder of the confidential Maison de Parfumerie Arthur Dupuy and doctor of pharmacy and medicinal chemistry. His advice is valid for all types of juice, from eau de cologne to extract, including eau de toilette and eau de parfum.
Our wine cellar as an ideal of conservation?
"Like good wine!" ". The expert gives us an astonishing answer to this question. And yet, this metaphor takes on its full meaning when you know that a perfume can be stored away from light in a room at an ambient temperature of between 15 and 18°C. Indeed, UV rays and temperature differences can alter the quality of the juice. Ideally, we should therefore avoid the bathroom which, with our showers (often too hot), is a humid place which can take a few degrees.
But that's not all. Other factors must be taken into account, and this, from the acquisition of the perfume. Targeted ? The packaging, essential to optimize the preservation of the juice. It is therefore preferable to opt for a tinted glass bottle rather than a transparent glass case. The goal ? Provide additional light protection. Furthermore, "compared to screw-cap bottles, a spray perfume will keep longer because the liquid will be less in contact with the ambient air laden with oxygen and water," explains the expert. The perfume could tend to evaporate more quickly and therefore to concentrate more inducing a change in smell, or even color. That being said, a second wave of questions emerges: how long should we keep our perfumes? Do they have an expiration date? We go further.
Read also: Why does my favorite perfume no longer exist?
Keep it… but not for too long!
"A perfume is an assembly of natural and/or synthetic ingredients solubilized in a carrier solvent, generally denatured alcohol, water but also preservatives and antioxidants in fine perfumery, explains Isabelle Parrot. Some of these ingredients are more or less time sensitive and degrade faster than others. This is the case of aldehydes present in particular in citrus ingredients (such as essential oils of orange, for example). In addition, the ingredients interact with each other. This is why a maceration and filtration time before marketing is essential".
And like wine, aging can sometimes change the elixir for good or bad. The smell, on the one hand, the color, on the other. "And if certain changes in color are linked to the polymerization or degradation of certain odorants, others are linked to the concentration or to the dye itself", specifies the expert. And thus have no impact on the quality of the juice.
In this sense, it is difficult to generalize and impose an expiry date on perfume, ie a date beyond which it would be dangerous to use it. On the other hand, it is true that olfactory aging can take place: "on average, a perfume remains in conformity with its original odor between 12 and 18 months", indicates the expert before adding: "the ideal is to consume your perfume without moderation to treat yourself and not want to keep it on for a very long period at all costs". In this case, you can also opt for smaller formats such as 30 ml. For each problem there is a solution !