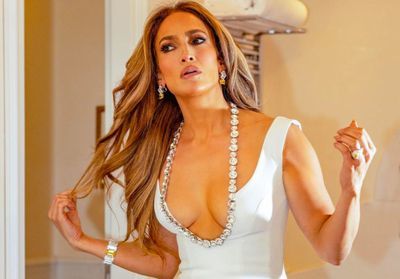 You must have already thought about it: elderly women with long hair are rare. And for good reason, there is an old belief in beauty which consists in saying that after 50 years, you can no longer wear long hair. Thus, for fear of weighing down the face or appearing neglected, many are those who switch to the short haircut when the milestone of half a century is crossed. A heresy for David Lucas, official hairdresser of the Hôtel de Crillon: "I don't agree with that at all. There's no problem with having long hair at 50 as long as you have the right cut, color and maintenance. On the contrary, the more time passes, the more you have to dress your face. The expert goes even further. For him, it is precisely short hair that tends to age. "We have to style them more and this famous styling – very unnatural – is precisely what gives the ladylike side that we want to avoid. »
"The brushing of our mothers, it's over"
David Lucas favors a very light, natural brushing. "It's France that sets the tempo, foreigners are precisely looking more and more for this less styled effect that Parisiennes love. The brushing of our moms, it's over! "A cut must therefore give style to the hair without being too combed, too "fake". Not easy to find the right measure, for that you have to find a good hairdresser. Learn about the aces of the trade by reading the press or through word of mouth. Because a good hairdresser remains, after all, the secret of a good haircut.
Long hair, yes, but how?
Our expert recommends adopting long hair but with a pretty cut (a gradient "or at least streaks on the side like Sarah Lavoine") which dresses and softens the face. "I'm not a fan of one meter hair without any cut". The idea for David Lucas? Choose your haircut according to your figure, your face and your hair type but not necessarily according to your age. "I find that the short hair especially go to small faces, for example".
Once you have the perfect cut to upkeep your long hair, it must therefore be well cared for. Use shampoos and conditioners adapted to your hair type, if possible without silicone. Go for a trendy color – highlighting highlights being a safe bet to be cool and elegant. Pay attention to hair change or discomfort. "In both men and women, the hair becomes weaker as we age. In the same way that we treat a skin problem, it is imperative to treat hair loss. It is therefore necessary to obtain a fall arrester, it is very easy to find on the market, "advises David Lucas.
You are therefore ready to (well) wear long hair. If you're still hesitating, take a look at the hairstyles of Cindy Crawford, Carla Bruni, Helena Christensen, Claudia Schiffer and Naomi Campbell at the Versace Spring/Summer 2018 show. As the supermodels of the 90s gathered on the catwalk, we couldn't help admiring their beautiful comeback… and their long hair!
Discover 10 celebrities over 50, sublime with their long hair.