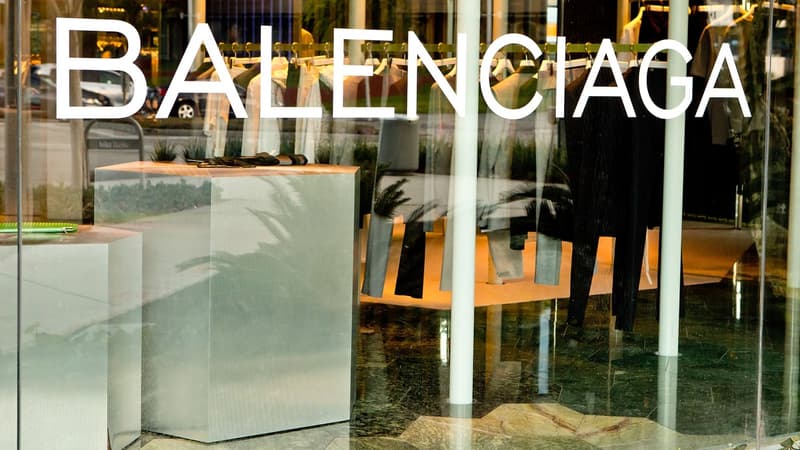 Stylist Demna Gvasalia comes out of her silence around the luxury brand's recent campaign, in which children sport bags with a sado-masochistic aesthetic.
Just over a week after the outcry from the latest Balenciaga campaign, Demna Gvasalia comes out of the silence. The artistic director of the luxury brand issued a press release on Friday in which he apologized for this series of photos featuring children wearing bags with a sado-masochistic aesthetic.
"I personally wish to apologize for the poor artistic choices surrounding the concept of our gift campaign involving children, and I take responsibility," he wrote. "It was inappropriate for children to promote items that had nothing to do with them."
"Although I sometimes wish to provoke reflections through my work, it would NEVER be my intention to do so with a subject as terrible as child abuse, which I unequivocally condemn," he continues.
"Adequate measures will be taken"
The brand of the French group Kering attracted the wrath of Internet users at the end of November with this series of photos in which children appeared with handbags presenting stuffed animals dressed in sado-masochistic outfits. Accused of sexualizing children, the French label has backpedaled withdrawing the campaign and apologizing.
"This episode should serve as a lesson for me," said Demna Gvasalia in her press release. "I have to get involved in child protection organizations to understand how I can contribute to this terrible subject."
And to conclude: "I apologize to anyone who may have been offended by these visuals, and Balenciaga has guaranteed that adequate measures will be taken, not only to prevent this type of error from happening again in the future, but also to take its responsibilities in protecting the welfare of children in every possible way."
Double controversy
The scandal facing Balenciaga is twofold: at the same time, another campaign featuring Nicole Kidman, Bella Hadid and Isabelle Huppert found itself criticized for similar reasons.
On one of the photos of the campaign, a legal document, half hidden by office business, mentioned facts of child pornography, as spotted by Internet users on Twitter. According Le Figaroit would be an excerpt from a 2008 opinion of the Supreme Court of the United States.
Balenciaga said all props for the shoot were provided by an outside production company and announced they are suing them for $25 million, as reported. CNN Start of the week.
In a new communication published on Fridaythe president of the brand Cédric Charbit finally declares that no legal proceedings will take place, and announces a reinforcement of the control process around their visuals.