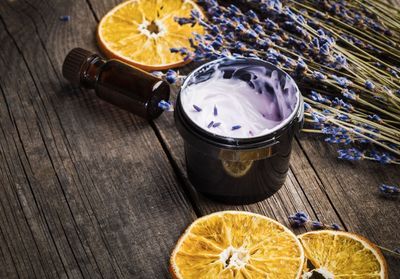 Homemade cosmetic recipes: a trend to follow
For a few years now, home-made has been making its way into cosmetics. The concept ? Give our skin everything it needs through fresh foods. We trade our masks, scrubs and creams from major brands for mixtures based on natural ingredients made by us from our kitchen. face mask, DIY scrub, homemade concealer or homemade makeup remover… Everything is possible. An anti-waste and 100% natural solution which nevertheless has some constraints and conservation rules to follow. Because homemade cosmetics keep less well than commercial ones, it is advisable to use the preparations immediately after concocting them. After having washed your hands well, it is also very important to sterilize the containers and all the utensils in boiling water before starting. If the oil or butter keeps longer, water-based beauty products can quickly become contaminated with bacteria. The trick? Add natural preservatives to the preparation. See you in the kitchen…
Homemade cosmetics: why make them yourself?
Because it's natural…. If we had to choose just one reason, it would probably be this one. In recent years, we have been paying more and more attention to the composition of our favorite beauty products. And unfortunately, these often leave something to be desired. Making your own cosmetics with natural and organic ingredients seems to be THE solution to no longer being wary of our vanity.
Because it's economical… Another major argument, the overall price of the recipe is often much lower than a commercially available product. Even better, one ingredient can be used for several recipes. For example, shea butter can be used for a lip balm as well as in a moisturizer.
Because it's responsible… By making your own cosmetics, you take care of the environment and limit the waste in your fridge. The "Do It Yourself" is also the assurance of a more ethical consumption by favoring of course fresh and organic products.
Because it's fun… In our kitchen, alone or accompanied, we play at being a budding chemist. As we would for a cooking recipe, we stir, mix, sprinkle… The little extra? The satisfaction of realizing a natural and effective treatment with our hands!
Because it's personalized… Who better than us to identify our needs and desires? While all beauty brands are embarking on the personalization of care, home-made responds perfectly to this trend.
Make your own cosmetics: easy tips for beginners
To start well, it is wise to opt for simple recipes with basic ingredients. The idea? Choose natural foods that can be reused in several different recipes. So we turn to honey,aloe verafrom Shea Butterof the'coconut oil Where sweet almond Or powdered sugar. If home-cooking drags many preconceived ideas behind it, such as being an activity reserved for cooking experts, our various recipes prove the opposite.